Maspati Essence Of Fish is produced from high quality black fish. The traditional ingredients are processed with the latest technology under strict GMP regulations to preserve the freshness and natural taste of the black fish. Its protein content does not contain cholesterol, fat, preservatives and artificial flavorings. It's essential nutrients help to increase metabolism, and repair the body tissues. Regular consumption can enhance vitality.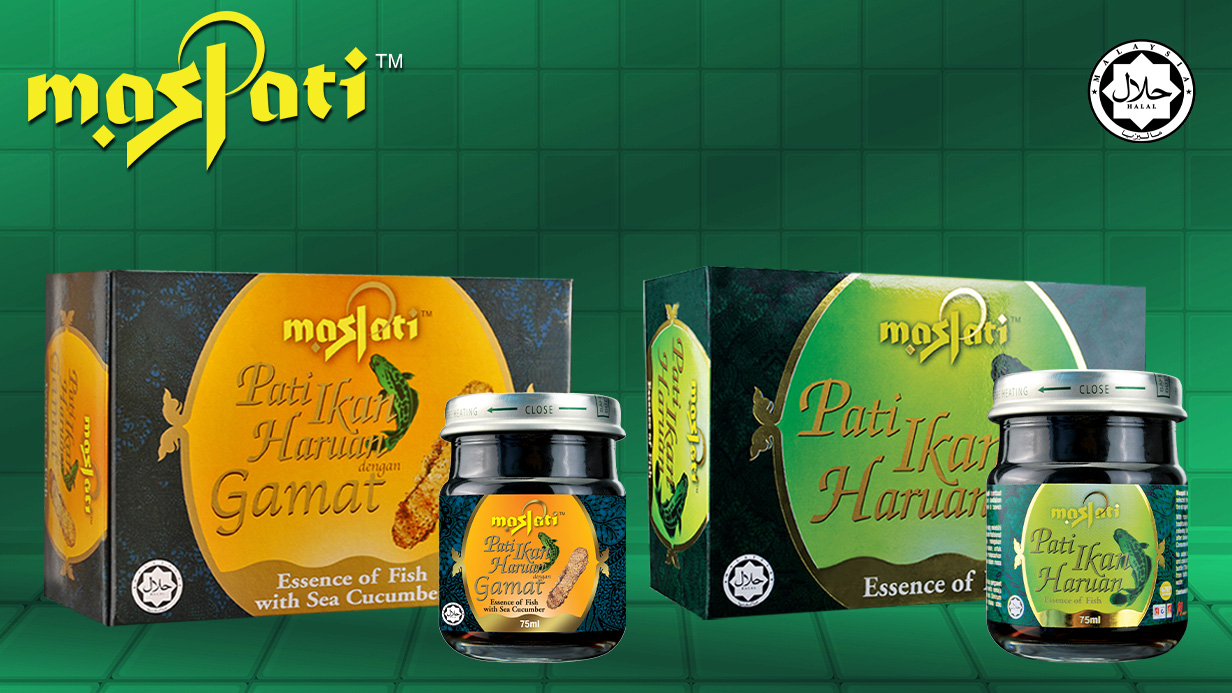 Maspati生鱼精是由高品质的生鱼生产。传统的成分与在严格的GMP法规的最新技术处理,以保持魚的新鲜度和生鱼的自然味道。其蛋白质不含胆固醇,脂肪,防腐剂和人工调味剂。 营养物质有助于提高新陈代谢,修复人体组织。经常食用 可增强活力
Maspati Pati Ikan Haruan dihasilkan dari ikan haruan yangberkualiti tinggi.  Bahan-bahan tradisional diproses dengan teknologi terkini di bawah peraturan-peraturan GMP yang ketat untuk mengekalkan kesegaran dan rasa asli ikan haruan. Kandungan protein tidak mengandungi kolesterol , lemak, bahan pengawet dan perasa tiruan. Ia nutrien penting membantu meningkatkan metabolisme, dan membaik pulih tisu-tisu badan. Pengambilan selalu boleh meningkatkan daya hidup.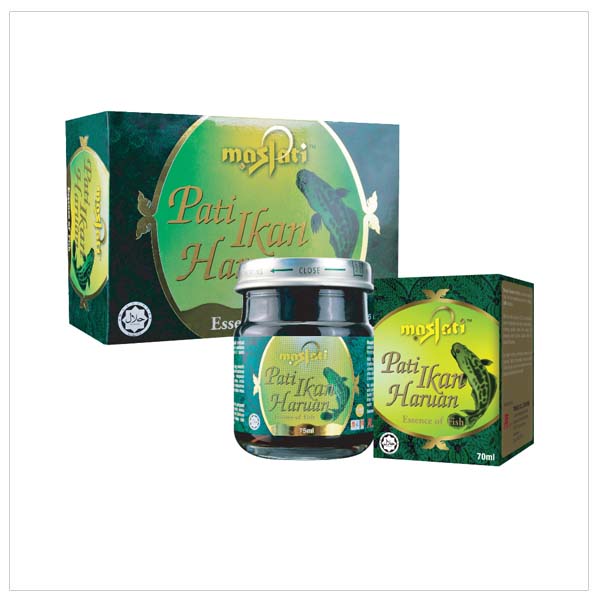 Maspati Essence of fish
Maspati Essence Of Fish is produced from high quality black fish. The traditional ingredients are processed with the latest technology under strict GMP regulations to preserve the freshness and natural taste of the black fish. Its protein content does not contain cholesterol, fat, preservatives and artificial flavorings. It's essential nutrients help to increase metabolism, and repair the body tissues. Regular consumption can enhance vitality. Read More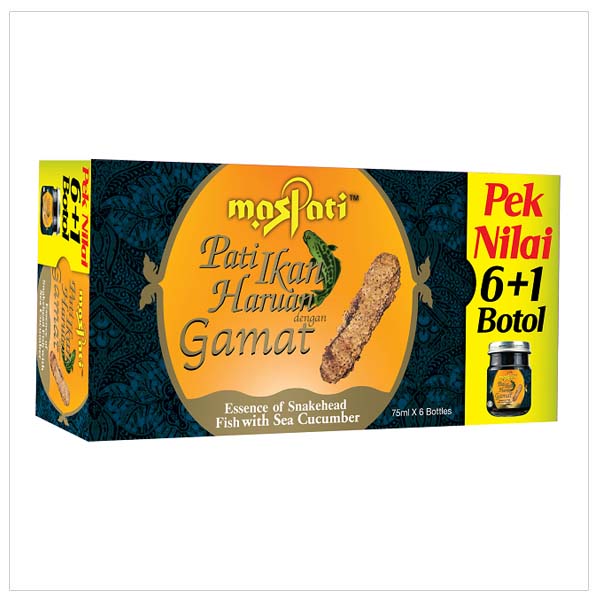 Essence of fish with Sea Cucumber
Maspati Essence Of Fish with Sea Cucumber is produced from high quality black fish. The traditional ingredients are processed with the latest technology under strict GMP regulations to preserve the freshness and natural taste of the black fish. Its protein content does not contain cholesterol, fat, preservatives and artificial flavorings. It's essential nutrients help to increase metabolism, and repair the body tissues. Regular consumption can enhance vitality. Sea cucumber or its extracts may have therapeutic and help to speeding up wound healing. Read More